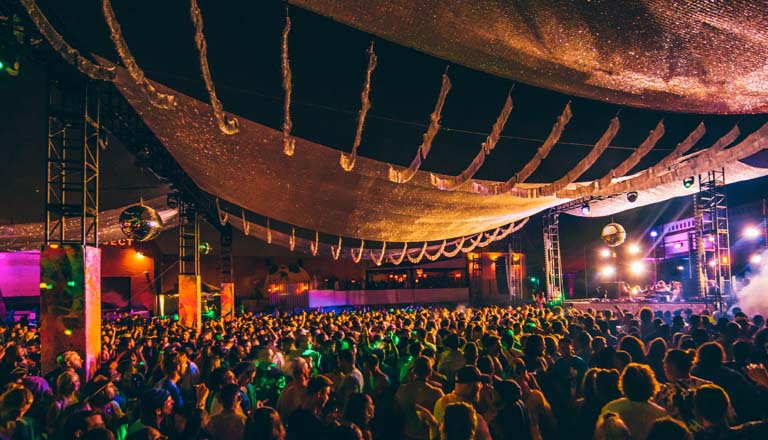 Guide
Venue & Hours
Praia da Rocha
Portimão, Portugal
June 17-19, 2022
Event Start Time: 4pm
Box Office Times: Info coming soon
Entrance
Make sure to bring your ID and your ticket. The minimum age for the event is 18+. We cannot grant access to visitors younger than 18. Therefore it is important to take legal identification with you for security to check your age.
Handbags
As a standard procedure, all visitors and crew are thoroughly inspected. Visitors are not allowed to bring luggage and/or backpacks to the event. You are allowed to bring handbags to the event with a maximum size of A4 and 10 cm thickness. The safety of our visitors is always a high priority. In regard to recent developments worldwide, we are extra cautious with all procedures. We ask for your understanding in this.
COVID Policy
Full accreditation and entry information will be communicated with ticket holders ahead of the festival dates. All safety measures and recommendations proposed by the Directorate-General for Health will be complied with.
Payment Methods
Secret Project Festival is cashless. You can pay by credit or debit card. You can pay with Maestro, Vpay, Mastercard and VISA.
Earplugs
A party without music is like a carbonated drink without fizz. But going deaf, or having ringing in your ears that simply won't go away, is a very sad memento of a good party. So go easy on your ears and be sure to wear ear plugs if the sound level exceeds 80 dB(A).
Celebrate Safe
During Secret Project Festival we celebrate safely. When you (or your friend) are not feeling well, please visit our first aid team. The first aid team is your friend and are here to help you without judgement.
Zero Tolerance
We have a zero tolerance policy and so discourage you to bring drugs to the event. If one of these is detected during visitation, you will be denied access to the event. Public use of drugs at the event also leads to removal. Please respect our regulations.
Lost & Found
Found items can be brought to the info stand. Have you lost something? During the event you can check the info stand.
Weather
The festival will take place rain or shine. Please keep up-to-date on weather reports and plan your attire and preparations accordingly.
Food & Drinks
Food-trucks are available and plenty of bars as well, all over the venue.
Pickpocketing
Please be aware of your valuable belongings and keep an eye out for pickpockets.
Airports
Faro International Airport is the Algarve's main airport, and is one of the busiest international airports in Europe. You can find direct flight paths from most major European cities. Secret Project Portugal 2022 is located in the town of Portimaõ, about an hour's drive from the airport.
Questions
Still have some questions? Check out our FAQ page, or Contact Us and we'll get back to you ASAP!